How can we understand it when a patient dreams accurately about some aspect of her therapist's life? Freud accepted that individuals are capable of unconscious, 'telepathic' communication.  Some of his colleagues however expressed concern that Freud's interest in such matters would undermine psychoanalysis. Today psychoanalysts are more willing to acknowledge  "unconscious communication" as a clinical reality.
Professor Marsha Hewitt will discuss the history of 'telepathy,' or unconscious communication and explore its many parallels with religious experiences, including the notion of the 'sacred' unconscious. To learn more about Professor Hewitt's lecture click here.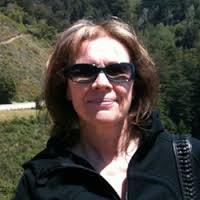 Marsha Hewitt is a psychoanalyst and Professor of Social Ethics and Religion in the Faculty of Divinity, Trinity College. She teaches undergraduate and graduate courses in critical theory, ethics and the psychology of religion in the Toronto School of Theology and the Department for the Study of Religion, including courses on the Psychology of Religion and Religion on the Couch: Freud on Religion. In addition to her 2014 book, Freud on Religion, a sampling of her recent publications include:
Spirits in the Mind, Gods in the Brain: Contemporary Psychologies of Religious Experience (2016).  The Psychoanalytic Occult in Freud and Contemporary Theory (2016).  Freud and the Psychoanalysis of Telepathy (2014). Psychoanalysis, Religious Experience, and the Study of Religion: NOT Religious Studies (2013). Religion and Violence: A Psychoanalytic Inquiry (2010). Critical Theory of Religion: A Feminist Analysis (1995).
You can learn more about past speakers and this lecture series at JewishThoughtandPsychoanalysis.com.